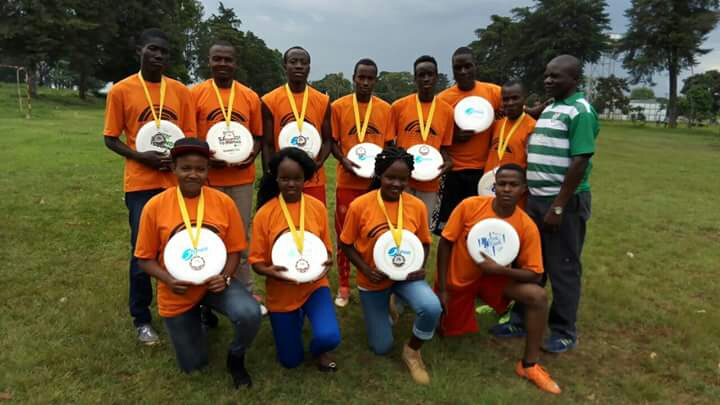 Lake Victoria Grass Ultimate Tournament (LVGUT) held at Kisumu Polytechnic over the weekend of 2nd-3rd June 2018 was marked with a lot of sporting enthusiasm. Sports giants MMUST took part in the Frisbee tournament. MMUST, the first entrants to this tournament managed to edge out their opponents and giants of this sport Nairobi Cool Waters 10-5, and the defending champions Impala 7-6, in the quarter and semifinals, respectively.
In the much contested finals against Kisumu Black Fish, MMUST settled to the second position after the Kisumu-based team took an 11-4 win. The Bernard Ouma coached team bravely earned the four points through Gloria Paul, Zachary Muhindi, Alex Santai and Grace Nashani.
Speaking after the tournament, Mr. Ouma applauded the players, especially the ladies for displaying an excellent game, despite being new entrants, hardly a year old as a team. He promised much better results in the next tournament in September 2018.
The fruits of investing in sports by the University Management keep yielding fruits. Congrats to the new kids on the block for displaying their potential.