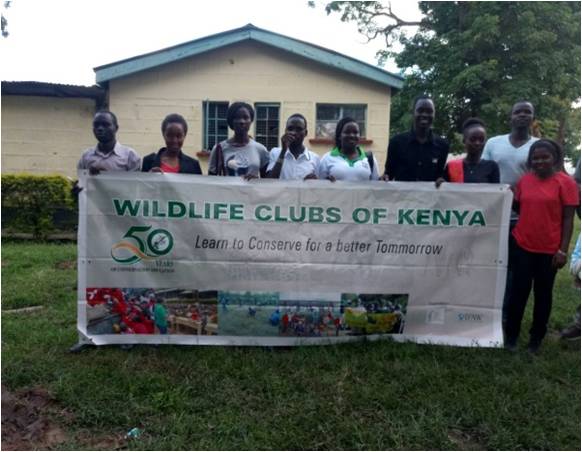 MMUST through the Greening Initiative and the Organization of Environmental Conservationists (OEC) was involved in the World Environment Day related activities in Kakamega. The event, which was held on 2nd June 2018, in preparation for actual big day, was organized by the Wildlife Club of Kenya (WCK), County Government of Kakamega, and members of environmental clubs from various primary and secondary schools.
The participants planted over 1000 indigenous trees, and engaged in the cleanup of the town. While gracing the event, CEC Environment Kakamega County, Hon. Baraza Wangwe, said "Similar events will be organized every three months in different sub-counties of Kakamega County, the next event will be held in Lugari Sub-county that suffers water shortage".
MMUST Environmentalist, Mr. Humphrey Agevi, a member of the Greening Inititive, and the Patron of OEC, said that the University will develop partnerships with similar organizations in the country to protect and conserve the environment. "We will use the expertise we have in MMUST to help inculcate ideals of conservation awareness into students to help mitigate the effects of environmental degradation" he said.