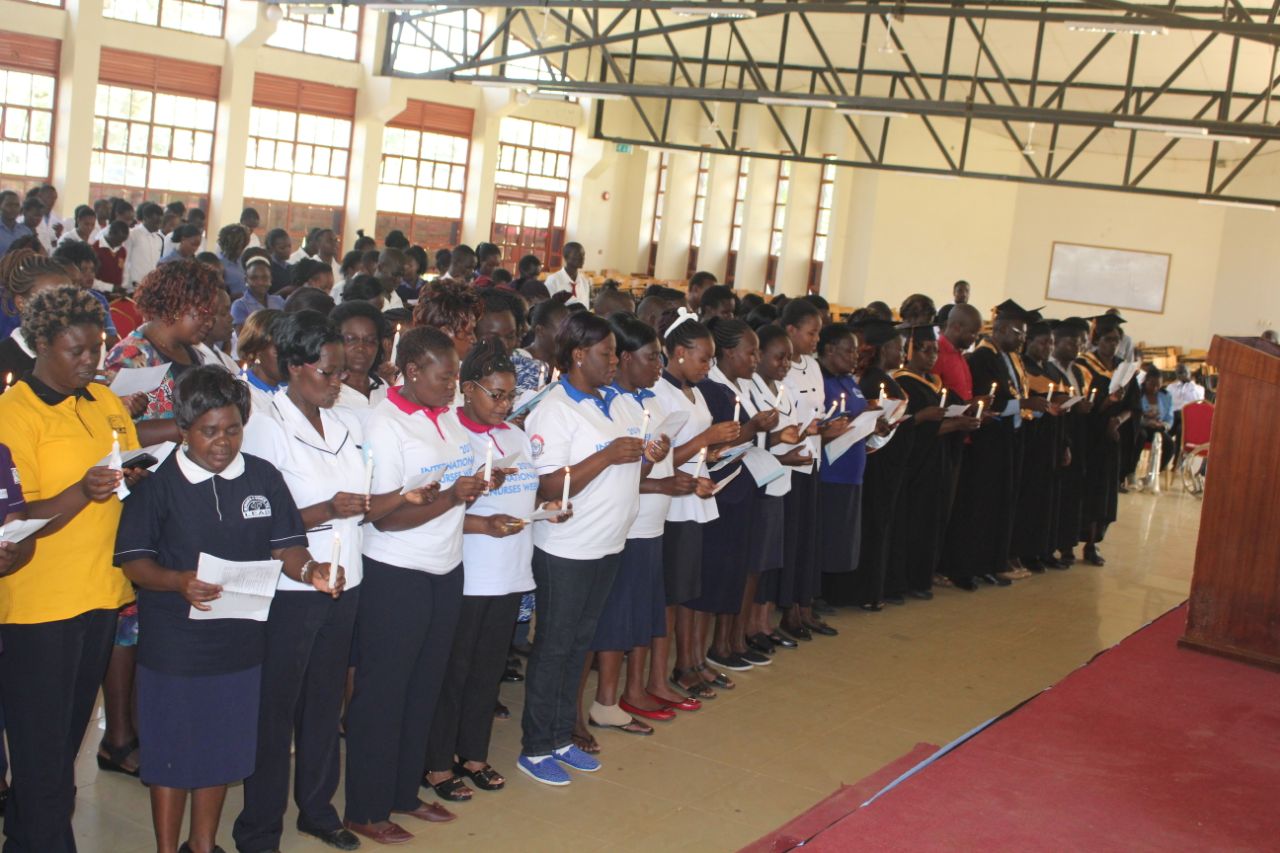 Masinde Muliro University of Science and Technology hosted the International Nurses Week on Wednesday 9th May, 2018 as a way of boosting President Uhuru Kenyatta's Big Four Agenda for the Country. The event's theme was dubbed: "Nurses a Voice to Lead- Health is a Human Right: Access, Investment and Economic Growth."


When marking this year's International Nurses Week, the Vice Chancellor, Prof. Fred Otieno, through his speech read on his behalf by the DVC (PR&I) Prof. William Shivoga, applauded the phenomenal efforts taken by the nurses to save precious lives of Kenyans. Prof. Otieno pledged to put extra efforts to advance the School of Nursing by improving the training of nurses on clinical care to boost graduation of skilled nurses. He also said the University was considering introducing new technologies and programs into the training of nurses and urged the community to cooperate with the nurses in hospitals to boost their morale and aid in swift service delivery. His message was read to the nurses, both practicing and the student nurses across the region.


The Kenya National Union of Nurses Kakamega Branch Secretary Mr. Renson Bulunya urged his colleagues to work together and achieve their core purpose of taking care of patients professionally. Mr. Bulunya also applauded the nurses for upholding the medical ethos all through in their line of duty.


Speaking at the event, Kakamega County Health CEC Mrs. Rachel Okumu, applauded the University for giving major priority to the health docket correspondingly to what the County government was doing and promised to work with MMUST at improving the School of Nursing.


Mrs. Okumu speaking at the event asked nurses to maintain high level of professionalism and oblige to act according to the Nurses Act and Code of Ethics