The distinguished Professor is currently leading a group that invented ribozyme-based guided RNA production, a gene-editing tool. His transgene killer CRISPR (TKC) technology enables efficient isolation of edited transgene-free plants. During his virtual guest lecture on Genome Editing and its Applications in Agriculture at MMUST, he discussed the technical aspects of Gene Editing, what can be achieved, how it can be conducted and the available options.
---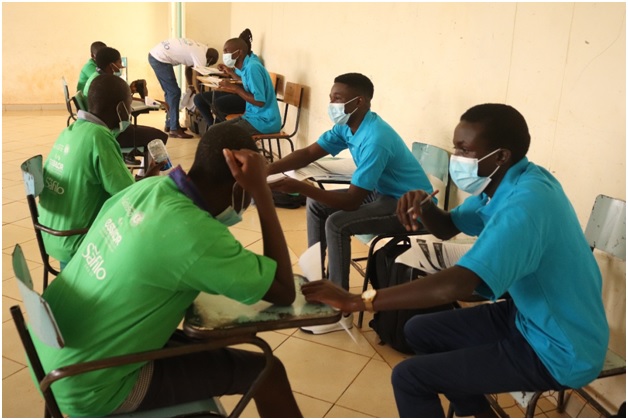 Students at MMUST keenly following the virtual lecture by Prof.Yunde Zhao.
---
The lecture was an eye-opener and a good learning experience for the students in appreciating the role of Genome Editing Technology in Agriculture.
The Directorate of Research and Postgraduate Support at MMUST has promised to support innovative ventures by Schools that have the potential to position MMUST in the top ranks among global research giants.
---