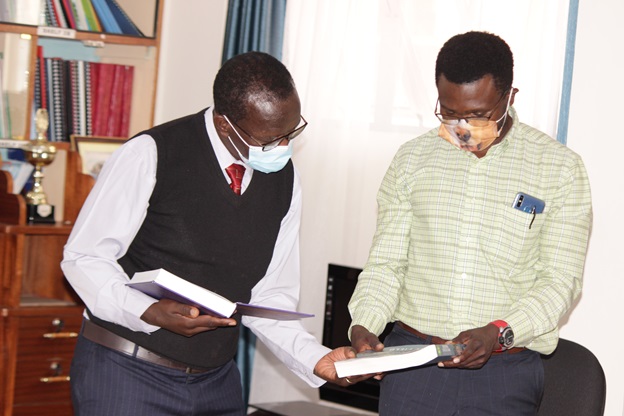 Ag. VC, Prof. Solomon Shibairo inspects the donated books as Dr. Jivetti looks on.
---
The ADF team presented a donation of books earmarked for MMUST's Graduate Resource Centre. Some of the achievements of the ADF include training graduate student through webinars, coming up with MMUST Community Health Initiative, medical camp, books donations worth $2000, hosting an International Development Expert event and training, drafting Memoranda of Understanding (MoU's) and mentoring four (4) students in graduate resource student management.
The books donated were in various disciplines including Nursing, Photovoice, Survey, Statistics and other fields of study.