The first activity was in Malava subcounty on Thursday 12 August 20221, where the University team, led by Dr. Issa Kweyu and the Marketing officer, Mr. James Muriithi met the Malava Sub- County Deputy County Commissioner, Mr. Harrison Muli, Chiefs and Sub-chiefs in the Malava CDF Hall. They were taken through programmes available at the Masinde Muliro University of Science and Technology and how they can apply.
---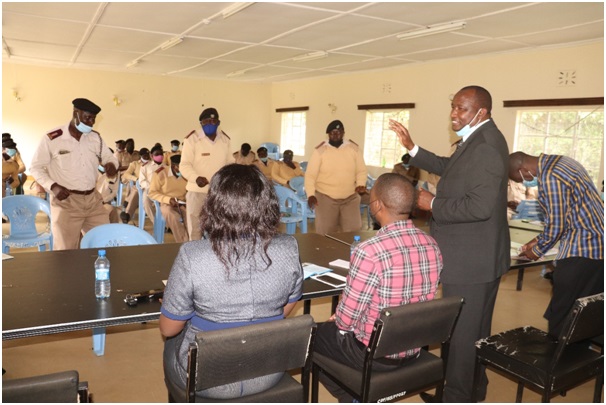 ---
Dr. Issa Kweyu challenged the administrators to benefit from the university by advancing the academics even as they serve the community. He told them that it is through advancing education that they can get promoted. "Masinde Muliro is your university. We want you be our ambassadors by telling the community about this university. Bring your children to the university. It is so big with a lot of opportunities for them to benefit from. We have TVET programmes open to all students who want to gain hands on skills," he said.
The marketing officer explored the many avenues available for needy students who want to join Masinde Muliro University of Science and Technology. Mr. Muriithi educated them about the talent scholarship, Merit Scholarship, and the work study as the means through which a student can use to realise their career dreams at MMUST.
Mzee Tom Shivachi, one of the founders of MMUST, famously known as WECO Founders, took the administrators through the history of MMUST and the journey the university has come to reach where it is today. He reminded them of the days when all parents had to contribute three shillings towards the management of the university and when the first batch of students were admitted into the university.
The visit is timely keeping in mind that this is the time when most students are being placed in tertiary institutions and others are looking for the best university or college to transfer during the inter-university/inter-programme transfer window. Higher learning institution marketing dynamics have changed, and it therefore call for people involved in this activity to be more creative on how to get more students.
---