---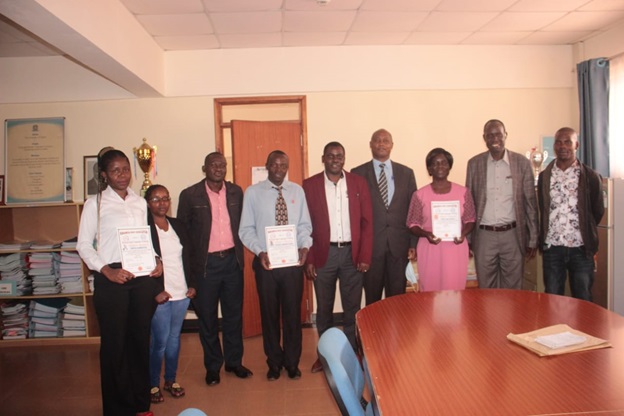 DVC PRI,Prof. Charles Mutai, Disability Mainstreaming Chairman,Prof. Lilechi D. Baraza together with the participants.
---
The trainees included Ms. Clevin Aswani (Health Services Department), Ms. Gavin Nyarotso (Aids Control, Gender and Disability Mainstreaming Unit), Ms. Lilian Kundu (Human Resource Department), Ms. Pauline Adhiambo (Dean of students) and Mr. Vincent Mwoka (Security Department).
The participants underwent a six (6) month intense training which took place at the Kenya Assemblies of God in Kakamega. This was followed by a three (3) month attachment at St. Angela Secondary and Vocational Girls School for the Deaf and St. Martins Primary School for the Deaf in Mumias. The trainees are now able to interact and communicate with the deaf community.
The event was graced by the Deputy Vice Chancellor Planning, Research and Innovation Prof. Charles Mutai who together with the Disability Mainstreaming Chairman Prof. Lilechi D. Baraza who presented the certificates to the participants.
The training was coordinated by Prof. Gladys Mengich under AIDs Control Gender and Disability Unit.
Other personalities present were the Kenya Sign Language coordinator Mr. Habel Ouma, Deaf trainers Mr. George Barasa and Mr. Boniface Ochieng and sign language interpreter Ms. Susan Bakhita.
---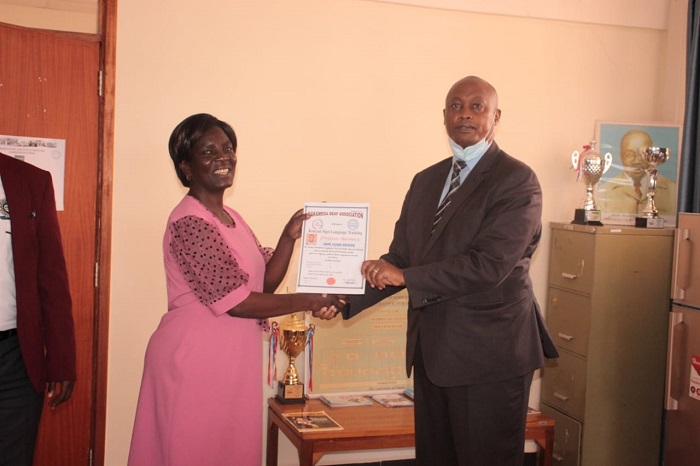 ---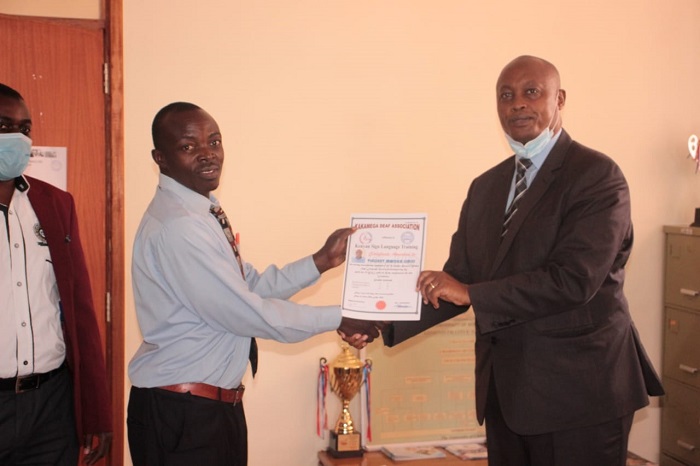 ---
By: Charity Idaya and Caren Mutoro