---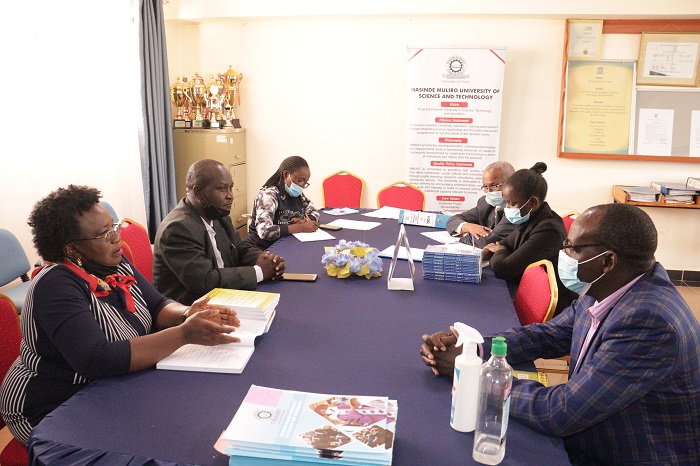 ---
Prof. Golicha appreciated the Education Foundation for the donation saying that the books will add value to our students. In addition, Prof. Golicha donated nine (9) copies of his Physics Book 4 to the University's library and added that he would bring copies of Physics Books Three, Two and One later on.
The Dean School of Education, Prof. Moses Poipoi, who was also present at the meeting pointed out that character development should be inculcated in learning in higher institutions. He also brought to the DVC's attention the lack of adequate teaching staff, more so in the field Comparative and History of Education. Prof. Poipoi was accompanied by Dr. Philip Mukonyi and Mr. Elvis Kauka who are teaching staff from the Department of Education Foundations
All the books that were donated were received by the University's librarian, Mr. Vincent Chibini. The University Librarian applauded the donors, noting that the donated books will play a significant role in students' research work.