The Conference featured various captivating presentations of projects sponsored by the In his presentation,' noted that Deforestation has been a major problem in Kenya. "Deforestation directly impacts food security through the loss of biodiversity that is a source of food to man and indirectly through its effect on soil degradation and alteration of the weather elements which in turn reduce agricultural productivity. It is important to create awareness of the drastic decline of forests," he said.
---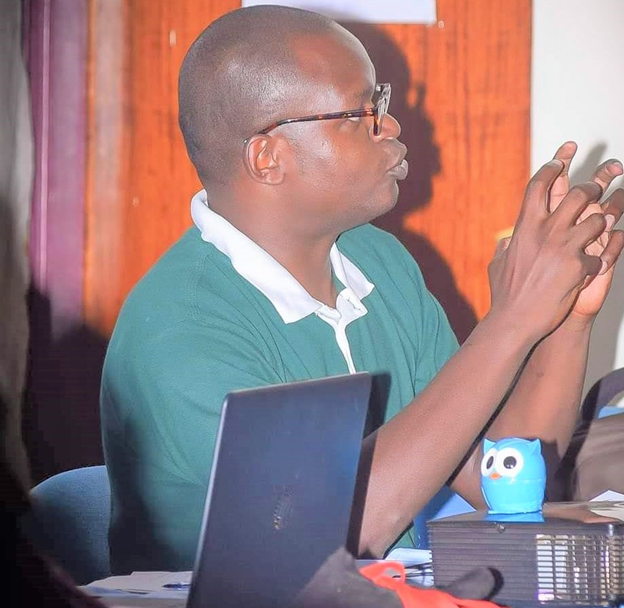 Prof. Humphrey Agevi making a point
---
Other presentations included, 'National Food Security Risk Management - Insuring Seed Maize Farming in Kenya,' by Barbara N. Muchilwa, 'Spatial Changes in Above Ground Carbon Stocks and Tree Diversity in Kakamega and North Nandi Forecast Ecosystems,' by Obonyo Ouko 'Modelling Optimal Canal Conveyance Capacity for Ahero Irrigation Scheme Using HEC-RAS model' by Justus Owino, and 'Integrated Solid Waste Management Practices in Kakamega Municipality' by Dr. Edwin Kanda.
Food security is an area that should concern everyone. Yet as years go by, a lot of deforestation continues to take place not only in Kakamega Tropical Rain Forest but also in other forests across the Country. Researchers have called upon participants to give priority to food production in the on-going 15th Multi-Disciplinary International Conference. We need to protect the flora and fauna existing for productive agricultural activities and combat food insecurity. With the number of people experiencing food insecurity in Kenya continuing to increase, it is more imperative than ever that solutions are implemented!
---
By Charity Idaya, Verna Awuor