Masinde Muliro University of Science and Technology has received 175 bottles of hand sanitizers as a donation from KENMA Home Care Services to be used during the 16th Graduation Ceremony. The donation, which was presented by KENMA's General Manager, Mr. Peter Muthui was received by the DVC in Charge of Administration and Finance, Prof. Charles Mutai.
---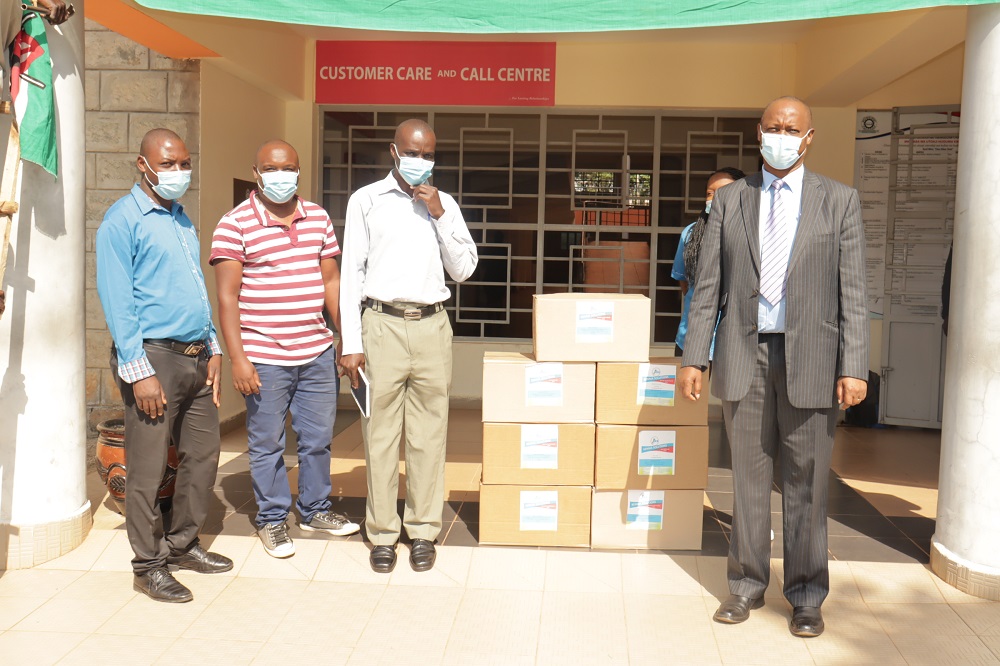 The DVC(A&F), Prof. Charles Mutai receives hand sanitizers for the University's 16th Graduation Ceremony
---
"This is a generous gesture by KENMA HomeCare Services that will assist in tomorrow's 16th Graduation Ceremony. KENMA HomeCare Services has been doing a good job in keeping our University clean. We will continue to work together," said Prof.Mutai.
The DVC(A&F) was accompanied by MMUST's Assistant Registrar of Administration in charge of Central Services, Mr. Bernard Ooko. Other members of KENMA HomeCare Services present included the Administrator, Ms. Mercy Oduor and Technician, Mr. Joash Muthui.
KENMA HomeCare Services is also expected to Fumigate key areas in the University once the Graduation Ceremony is over.
---