This initiative is recommended by the Nursing Council of Kenya for completion of the nursing curriculum. The students carried out a pilot study in the Kegoye community to gather various health related challenges faced by the community. The research covered a total of 266 households where they established common problems that guided the report they disseminated to the community.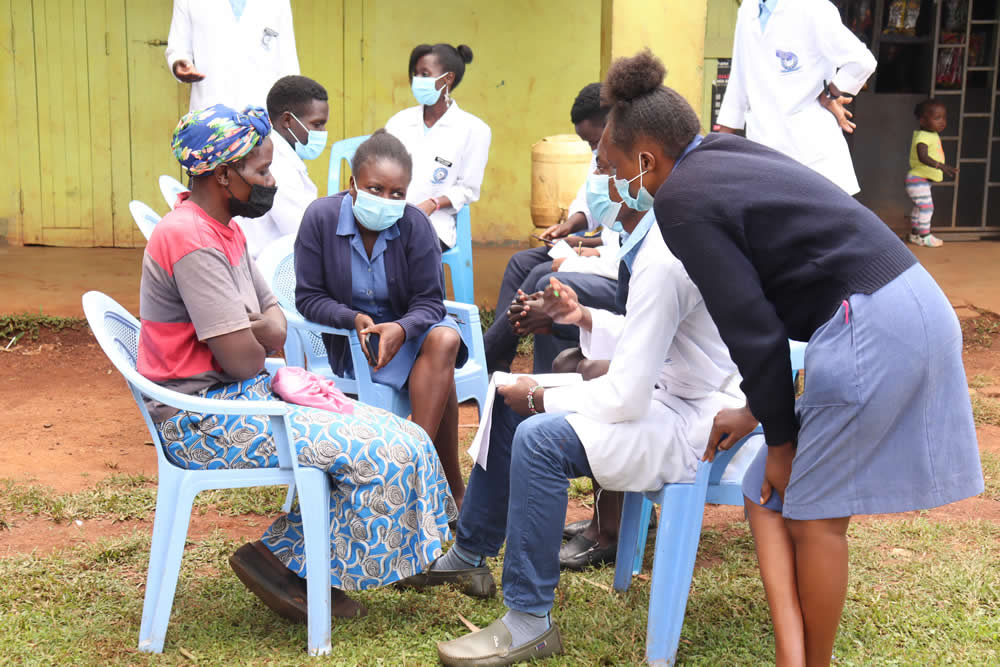 The outreach was organized by the Dean SONMAPS, Mr. John Arudo. Speaking during the event, MMUST's Clinical Instructor, Mr. Thomas Nga'mbwa expressed his appreciation to the School management for allowing the students to undertake this important task that exposes them to the practical aspects of the Nursing profession. "Community diagnosis is a key aspect to completion of the nursing profession, it involves collection of the community's health related challenges and providing interventions to mitigate the problems," said Mr. Nga'mbwa.
Some of the challenges identified by the students included low uptake of the COVID-19 vaccine by the village members, poor hygiene in some households that led to various infections and poor health services seeking behavior. It was noted that the majority of women in the community do not seek family planning services as well as taking children under the age of five for clinical check-up.
MMUST students, Community Health Volunteers (CHV's) and other clinical doctors from Mbale Rural Hospital and Kegoye Dispensary offered free medical treatment to the community members present. They conducted free diagnosis on various illnesses such as Diabetes, Malaria and High Blood Pressure. Severe conditions were referred to other facilities for further treatment.
The class representative Ms. Sylvia Otieno reiterated the importance of the activity to their practical learning. This report will aid the Ministry of Health in decision making on matters of health.
---