---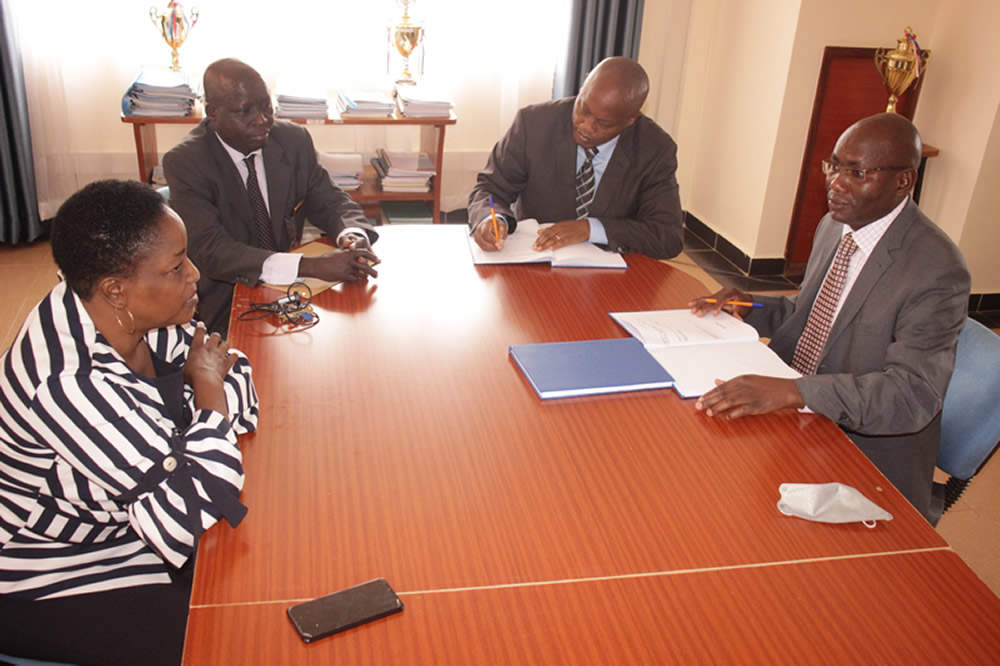 ---
"Welcome back to MMUST and to the Division of Administration and Finance. The Division is doing well despite a few challenges which we will easily overcome through teamwork," said Prof. Mutai.
Prof. Thuo appreciated the warm welcome stating that MMUST is his home having previously worked with the University for nine (9) years in the School of Business and Economics (SOBE).
Speaking during the handing over ceremony, the Ag. Deputy Registrar (Administration), Dr. Eglay Tsuma, applauded Prof. Thuo on his appointment adding that it is a great milestone for the SOBE family to have one of them in the University Management.
Also present during the handing over was the Internal Auditor, Mr. Samwel Rotich.