The retreat was officially opened by the University Chancellor,Dr. Peter Wanyaga Muthoka . In his remarks, the Chancellor noted that a constitution provides a blueprint for dealing with issues.
"The role of the alumni is to fundraise and mentor students on career paths. The alumni should foster the spirit of loyalty to alma mater, strengthen ties with the community, support bright and disadvantaged students financially, and promote University activities by holding public lectures, sports and career services among others," said Dr. Muthoka.
MMUST's Chair of Council, Dr. Musangi Mutua, assured alumni that the constitution would be duly interrogated for approval before being submitted to the Registrar of Societies for registration, as early as June 2022.
Dr. Musangi advised the alumni to remain both consistent and committed to their alma mater, which is the University. "Alumni can do this by mentoring MMUST students, connecting them to the job market and supporting the community through Corporate Social Responsibility," she stated.
---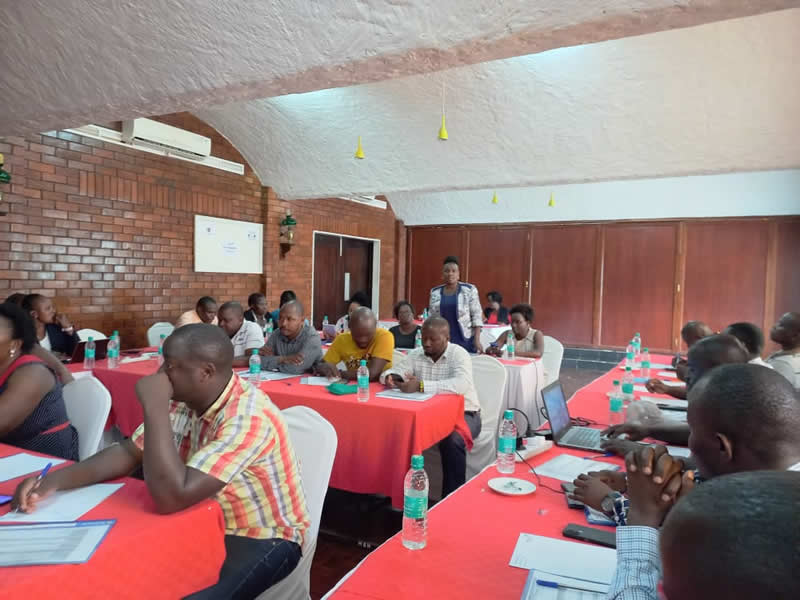 A section of the participants.
---
"Alumni all over the world are known for protecting the image of their alma mater," said the Vice Chancellor, Prof. Solomon Shibairo. He reiterated that alumni should lead in resource mobilization for the advancement of MMUST. Further, he thanked the alumni for the support they have accorded him and the Deputy Vice Chancellors in steering the University to greater heights.
Speaking during the event, the Finance Officer, CPA Jared G. O. O. Rading', stated that his office has worked closely with the alumni to carry out their activities and urged them to strive towards raising more funds.
---