---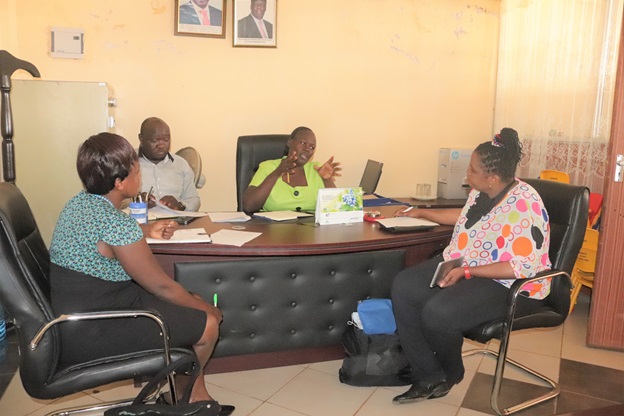 Human Resource Manager, Ms. Jackline Athieno Othieno speaks during the meeting
---
Speaking during the meeting, the Deputy Director, Institute of Indigenous knowledge and Cultural Studies (IICKS) and Committee Member- AIDS Control, Gender and Disability Mainstreaming Unit, Dr. Lucy Mandillah stressed on the willingness of MMUST to work with the County Government towards a gender-sensitive society where solidarity, opportunities, and responsibilities are shared equally by both women and men.
---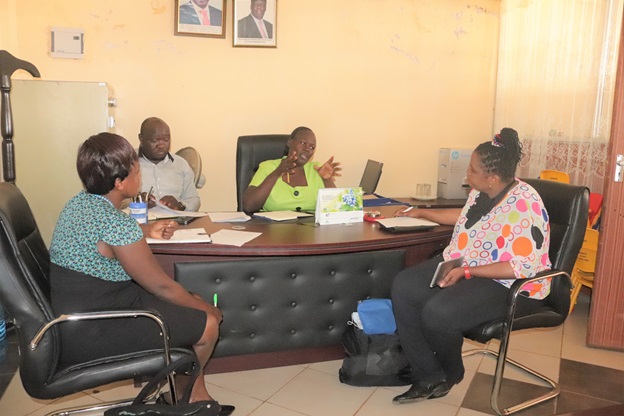 Ms. Tabitha Shisia makes a point at the meeting.
---
MMUST's Asset Manager and Committee member, Ms. Tabitha Shisia emphasized the need to strengthen the relationship between the two institutions. "We should revive the program that saw MMUST graduates placed in Schools before they were placed by the Teachers Service Commission courtesy of Kakamega County Government," said Ms. Shisia. Further, she added that MMUST's Directorate of Corporate Communications and Marketing (DCCM) will also play a key role in the possible partnership.
Other Committee members present include, Mr. Kennedy Anjeho, Ms. Eunice Pundo, and Ms. Gavin Nyarotso.
Access to information empowers women to claim their rights and make better decisions. Indeed, the synergy created by integrated efforts from various stakeholders will enable the implementation of Gender mainstreaming not only in MMUST but in the entire County.
---
By Charity Idaya
Photos by Gabriel Juma